Diversity and inclusion in the NHS finance function today
The 2017 HFMA and Skills Development Network finance workforce census looked at the number of women and those from black and minority ethnic background (BAME) in the NHS finance function.
The proportions of female and BAME staff are generally good until band 8 but then the faces become predominantly white and male:
---

---

---
Exhibit 6: NHS finance staff by gender at each pay grade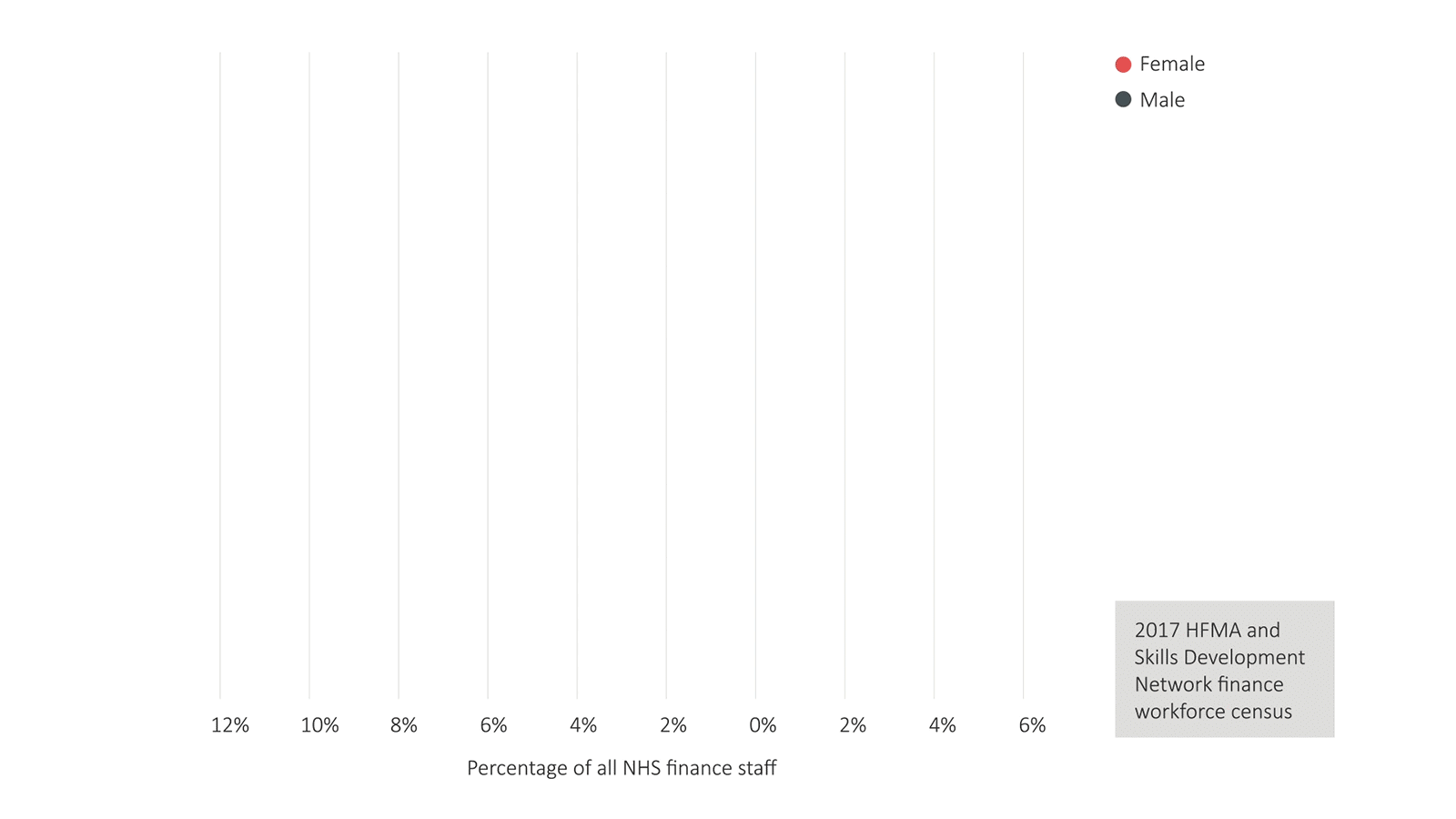 Exhibit 7: BAME employees across NHS finance and at Director level by region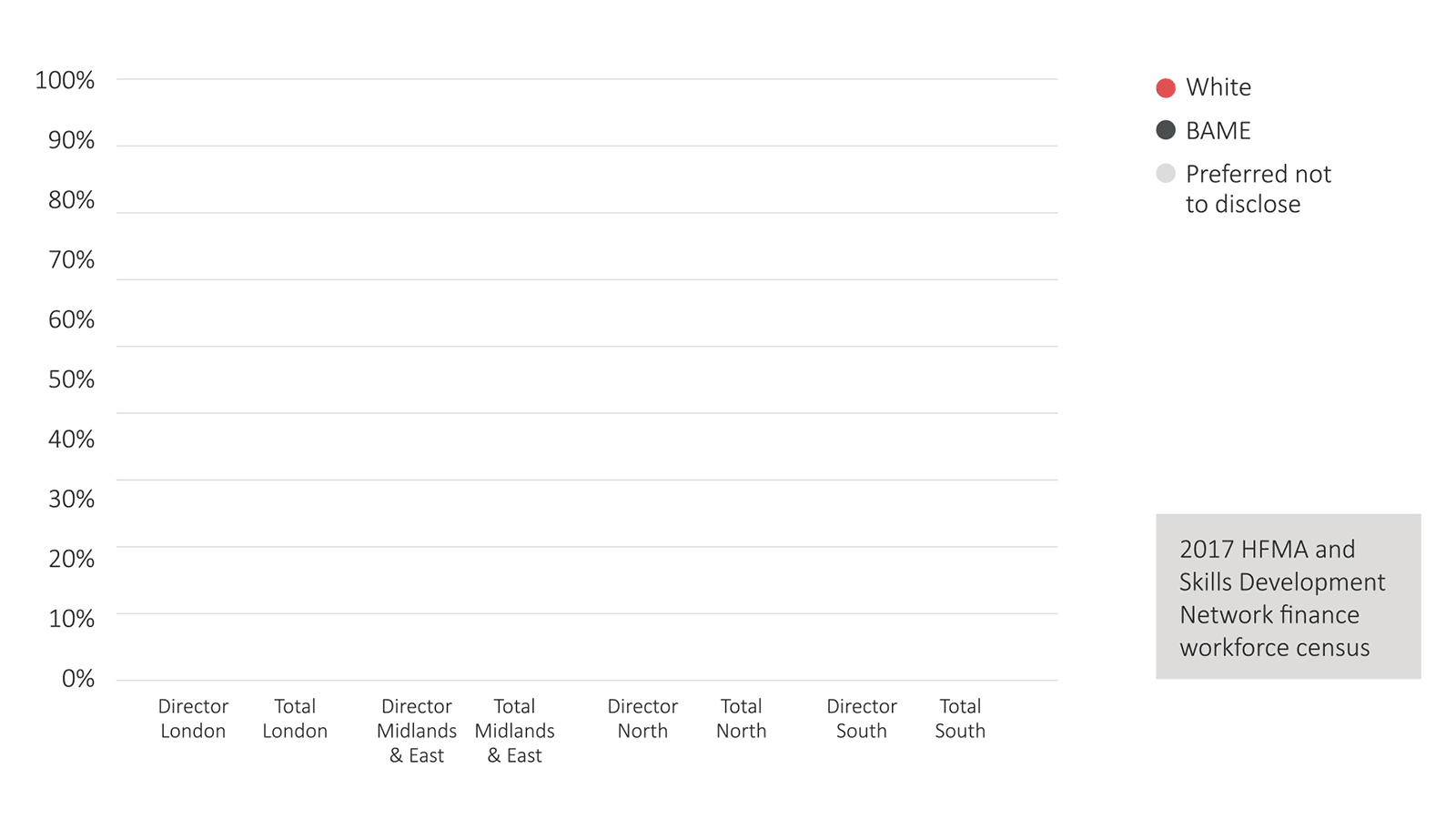 The

2018 NHS staff survey

includes analysis of staff experience of equality, diversity and inclusion. Themes are scored on a scale that ranges from 0 (worst) to 10 (best) and overall experiences of equality, diversity and inclusion are good with a theme score of 9. However, this does reflect a small decline from 2015.

It appears that many staff remain fearful of disclosing personal information about areas such as sexual orientation, disability, religion etc. For example, though only 3% of NHS staff declare they have a disability on their electronic staff record, around five time more said they are disabled in the anonymous NHS staff survey.
There is also a lack of diversity at board level. The NHS workforce race equality standard (WRES) 2018 data analysis report for NHS trusts shows that the 7.4% of board members in NHS trusts are from a BAME background, compared to 19.1% of BAME employees in the total workforce. The NHS Confederation report, Chairs and non-executives in the NHS: The need for diverse leadership demonstrates 'progress and gains made in the early 2000s towards a more diverse board leadership in NHS trusts (including foundation trusts) has gone into reverse or made no progress. As a community of leaders, chairs and non-executive directors are often not representative of the communities they serve and the staff they govern'.
Although there is more progress to be made, it is important to recognise and celebrate the improved picture for this generation. Awareness of the importance of the diversity and inclusion agenda is increasing, as well as programmes in place to progress things further such as the Equality and Diversity Council, FFF diversity programme and introduction of standards for Sexual Orientation, NHS Workforce Race Equality Standard (WRES) and NHS Workforce Disability Standard (WDES).
As Joan Sadler reported at the 2019 NHS Confederation conference, 'NHS England chief executive, Simon Stevens, used his key note speech to announce new impetus to the WRES. This included asking boards to set targets for implementing improvements for which they will be held accountable'. This is cemented in the NHS oversight framework for 2019/20 which sets out inclusion metrics.
As sustainability and transformation partnerships (STPs) and integrated care systems (ICSs) are developing their long-term plans, focusing on local populations, there is the opportunity to look at the diversity of the workforce and whether this reflects the local population.